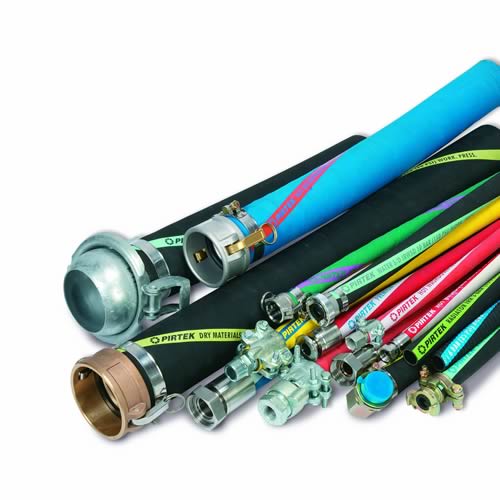 As industry leaders and manufacturers of Pirtek hoses, we understand precisely what clients need when they seek pipe fittings, pipe couplings, industrial hoses and rubber hoses. This insight allows us to provide the ideal solutions for each business and individual we deal with. However, it's never a bad idea to brush up on your own knowledge, to ensure you always get the right tools, hardware and services you need.
Petrochemical Pirtek Hoses
Petrochemical hoses are utilised mostly for petroleum fluid transfer, but can also be used for a wide variety of other applications due to their high resistance to chemicals, temperatures and wear and tear. From boat refilling stations to fuel tankers, these hoses are specially designed to resist the harsh effects of high octane chemicals. Aside from the hoses, we also sell couplings, fittings and Pirtek hose accessories to complement our range of hoses.
The following are some of the key features you can expect with our petrochemical range of Pirtek hoses:
Resistant to harsh chemicals.
Durable design to withstand severe conditions.
Customisable length and specifications to accommodate unique needs.
Colour-coded for specific applications – reduces confusion and mistakes in workshop or industrial environments.
For more information about our company and range of Pirtek hoses, as well as other quality products, simply contact us today.