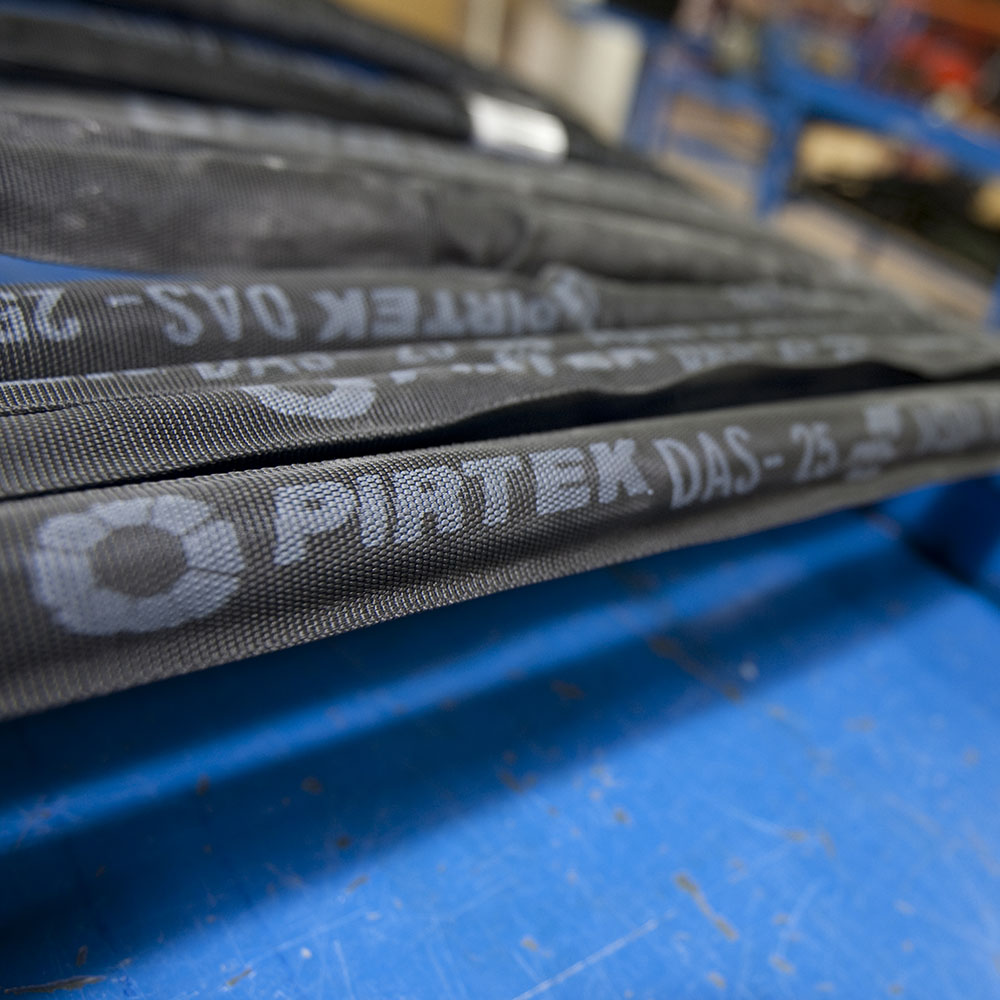 Pressure hoses require a certain level of maintenance in order to keep working effectively and safely. Here are our recommendations:
Handle hoses with reasonable care. While hoses are robust and designed to endure the rigours of industrial use, they still need to be handled with care in order to stay functional. Sharp objects should be kept away from them and they should not be dragged along an abrasive surface unless they are designed for it. Hoses should never have kinks in them or be run over by other machinery.
Inspections and hydrostatic tests should be made at regular intervals to ensure that the hose is still in working condition and is safe to use. A visual inspection should also occur to look for soft spots, loose connections and damage. The couplings and connections should also be thoroughly checked before use.
Use the hose at or below the recommended pressure. Hoses should be protected from higher than recommended pressures and changes in pressure should be made gradually in order to reduce pressure surges.
Large size pressure hoses should be moved and handled with slings, handling rigs or dollies for additional support.
Store hoses with care. Environmental factors can influence the degradation and wear-and-tear of your pressure hose, so it's vital that it is stored where there are no contaminants like oil, water or chemicals, where no rodents or insects can get to it and the temperature is constant (between 10 C and 21 C). Light can also damage the hose, so be sure to keep it away from sunlight and light from florescent or mercury lamps.
Pirtek Southern Africa provides comprehensive hose maintenance services throughout the region, 365 days a year. Contact us for more information on our pressure hose maintenance and management programmes.