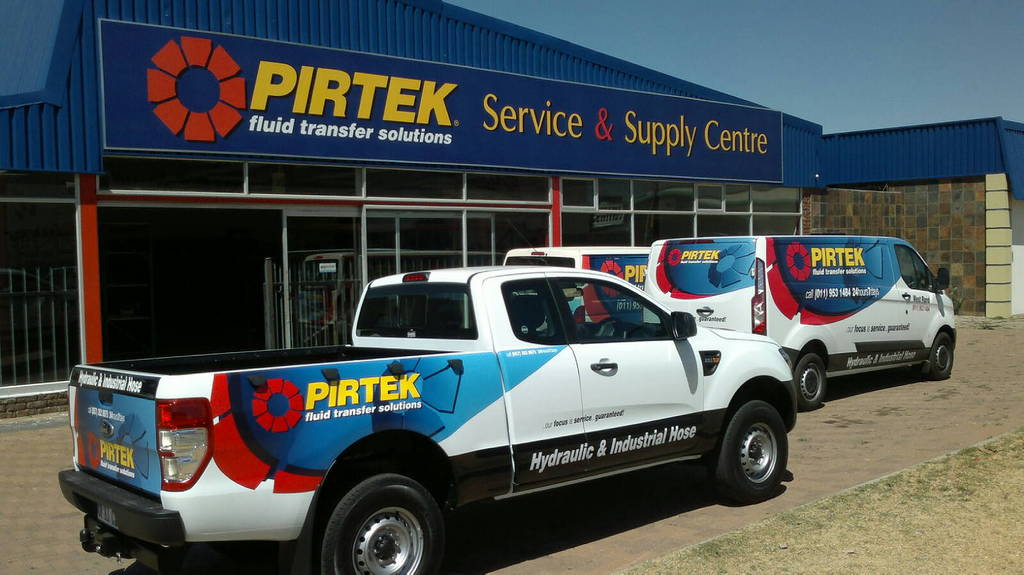 Hydraulic hose safety not only ensures the safety of operators and other staff members on site, but also assists with the on-going maintenance of hose assemblies, giving you a longer lifespan from your hoses.
The use of hydraulic and industrial hoses has grown tremendously over the past two decades. As a leading hydraulic hose supplier in Southern Africa, Pirtek knows exactly how important hose safety on site (as well as during installation, storage and maintenance) can be. Here are a few tips:
Employee safety
Implement a hose management policy and guidelines within your company. This policy should include a training manual so all operators are familiar with the workings of the hose, as well as ongoing inspection and testing of the hose. Operational consistency starts with putting these guidelines in place so everyone knows what is expected when using, cleaning and maintaining hoses.
Equipment based safety
Ensure the correct hose assembly parts are used for different fluids. Fluids can have different chemical characteristics, which is why it's important to invest in the correct parts that you will need. Contact Pirtek and discuss the flow rate of the system and pressure so that the correct hose is determined. The hose should be stored away from heaters, electrical equipment, direct sunlight, rain and humidity.
It is important to invest in quality hoses and schedule routine maintenance. For more information about Pirtek hoses and assemblies, contact us today.