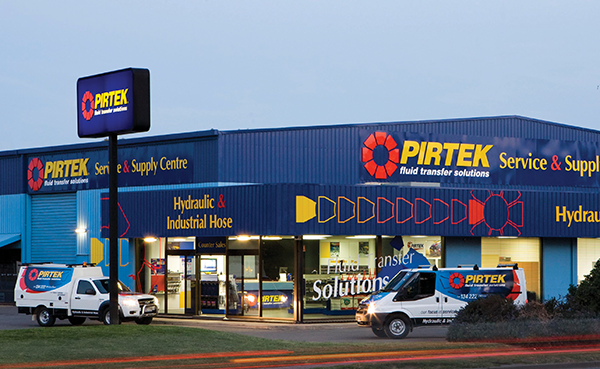 Australian-founded franchise network, PIRTEK has been ranked 64th in a list of the world's top 200 Global franchise systems by influential American publication, Entrepreneur Magazine.
Established in Western Sydney in 1980, PIRTEK has grown to almost 400 locations in 22 countries. In South Africa Pirtek has 20 franchises.
PIRTEK's international expansion includes the United States, UK, Europe, New Zealand, China, Singapore, Mongolia, Canada and Africa.
The ratings by Entrepreneur Magazine are generated by a formula that takes into account numerous elements including growth, financial strength and additional weightings around international development.
PIRTEK was ranked 64th in the top 200 global franchise systems, which Global Executive Director Glenn Duncan says vindicates the approach of PIRTEK to focus on quality and innovation.
"Since PIRTEK's establishment in 1980, the focus has been to grow the business whilst also being at the cutting edge of technology and product innovation," said Duncan.
"We've always focused on delivering the best products and service to our customers whilst maintaining corporate integrity. "As a relatively young company in the overall scheme of things (34 years) to be rated alongside many global powerhouse brands with decades in the franchising arena really shows the principles that were established within PIRTEK from day one have contributed to our on-going success around the world."
Entrepreneur Magazine's Tracey Stapp explained how the franchises were selected for the Top 200 list:
"Our top global franchises are primed for growth," said Stapp. "In order to compile this ranking, Entrepreneur takes each company's 2013 Franchise 500® score – which is based on objective, quantifiable criteria such as system size, growth, and financial strength and stability – then adjusted it to give extra weight to international size and growth."
PIRTEK continues to be a true global success story.
The top 10 franchises on the Entrepreneur Magazine list were Hampton Hotels, Subway, Jiffy Lube, 7-Eleven, Supercuts, Anytime Fitness, Servpro, Denny's, McDonald's and Pizza Hut.